The Verdict
A legal thriller that isn't based on a John Grisham novel - something of a rarity these days!

Sidney Lumet cut his directorial teeth on the tense courtroom thriller Twelve Angry Men in '57, before going on to gritty action flicks like Serpico in '73 and Dog Day Afternoon in '75. He returned to the legal genre in '82 with this highly acclaimed tale of medical incompetence and the fight for justice.
The Oscar-nominated script by David Mamet centres on the question of whether the parents of a girl who died in hospital should settle out of court without making a fuss, or whether to take the case to trial and force the doctors to admit that they were negligent. The drama, of course, is that the judicial system is so heavily on the side of the medical establishment (and, in this case, the Church who runs the hospital) that it doesn't look as though there will be a fair trial. Should they cave in and take the money, or stand up for justice?
Paul Newman, pushing sixty when he made this, delivers a powerful performance as Frank Galvin, the cynical, hard-drinking, world-weary lawyer who finds he has a real case for the first time in years. (The quote at the start is, of course, from him.) A cliche of a character, sure, but well done. Think of Tom Cruise in The Firm crossed with Sam Spade and you're about there. Newman lost out on the Best Actor Oscar to Ben Kingsley in Gandhi, which is, admittedly, hard to argue with.

James Mason plays the opposing lawyer, which he does in his usual suave manner. I like Mason, I like him a lot, but on this occasion he doesn't seem to quite come up with the goods. His performance is polished enough, but he portrays the character in such a fair and reasonable light that the result is bland rather than dramatically ruthless. A little more melodrama wouldn't have gone amiss. Mason got an Oscar nom as well, though it's hard to understand why, until you look at the competition that year. For me, the real villain of the piece is Milo O'Shea as the judge who's obviously biased in favour of the defence.
Charlotte Rampling is at her most icily gorgeous as Laura Fischer, Newman's supportive lover who's playing both sides. (This was the last film she made before getting hitched to Jean-Michel Jarre.) Oddly, though, I kept on wanting Sigourney Weaver in the role; Rampling comes across as a bit of a scheming, unfeeling bitch, rather than the tough, powerful woman Weaver would have been. I wasn't really interested in the sub-plot with her, though. It was never really as developed as it might have been, and I couldn't really work up any interest in her character.
Where The Verdict really wins for me is the very elegant style. The camerawork is well worth a close look. It's not flashy or complex, but it's a very good example of how to use simple shots very effectively and economically. Some scenes are shot entirely with a single static camera in long shot, which works surprisingly well. Normally this technique only turns up in very early films or in arty movies like Werner Herzog's unremittingly bleak Woyzeck, but Lumet makes it work. The simplicity of the camerawork, combined with almost total absence of music, gives the film a very real feel that is quite different from the cinema verite style the directors of the Seventies were trying to ape.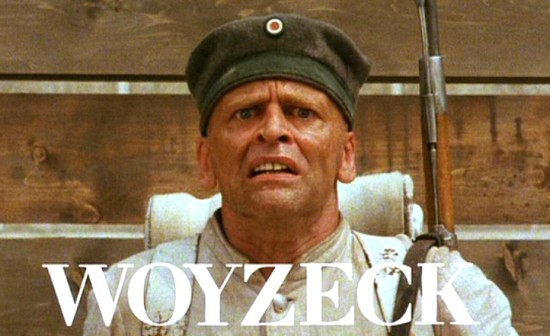 The very few 'tricksy' shots are nicely constructed; there's one sequence where we look through a window at Newman and Jack Warden coming down the stairs inside the courthouse, and then the camera pans gently to pick them up as they come out through the door. This is very distinct from the more 'in your face' style of filming that Lumet picked up from movies like The French Connection, and it makes for easy viewing, allowing you to concentrate 100% on the story. Aspiring cameramen, editors and directors would do well to see how much you can achieve without ever drawing attention to the camerawork, moving the camera only when necessary, and cutting smoothly and efficiently to keep the viewer engaged.

Gene Hackman in The French Connection

On the whole, I preferred this to Lumet's earlier action films, and I'd undoubtedly rate it as one of Newman's best roles. In my view The Verdict isn't a great film, despite also getting Oscar noms for Best Picture and Best Director (did you count 'em? That's five noms, no wins, thanks to Gandhi) but it's very definitely a good, solid, well-made drama with an easy-going style that's well worth a couple of hours.