Raph Koster
's keynote speech at
Living Game Worlds
in Atlanta has left my brain spinning with ideas and new perspectives. The enduring image I'm left with is a juxtaposition of a set from Wagner's Lohengrin, and one from World of Warcraft. Raph's thesis was that Big Gaming is rapidly becoming like opera, in a world dominated by Britney Spears.
What we're seeing is a huge growth of casual gaming, mobile gaming, and entertainment based on simple web apps. These games are cheap to produce, and deliver a small burst of simple fun, accessible by anyone. They don't require much investment in time, and you can get them anywhere, any time. They're mostly disposable, but they pass the time. It's like pop music. The three-minute pop song has taken over. Most songs - even the popular ones - are simple, formulaic, and forgettable, but they're ubiquitous and profitable.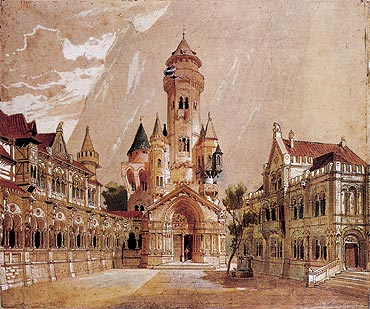 By comparison, Big Games are expensive, hard to make, and only available to a minority, who can afford the right hardware. They can be profitable, but many (most?) aren't. Halo, WoW, and the like are the exceptions. Their business model is a gamble - the same gamble as movies. You pour money in, release it, and hold your breath to find out whether you've made your money back inside two weeks, or else you've had it. In many ways, they represent the apex of this art form. They're rich, they're deep, they're beautiful to look at, and they're incredibly well produced. But they take time to appreciate and to learn. They're not something you just dip into. That's opera. It's big, luxurious, expensive, and only really appreciated by a minority who regard themselves as more cultured than the hoi polloi.
(For the record, I'd like to state that I like opera. Especially Wagner.)
I reckon most WoW players will be pretty steamed up by now. Look at the size of the audience, you're saying. Look how popular it is. It's mainstream. What do you mean?
OK, let's look at the size of the market. So there are maybe 10m people who play WoW. There are 50m people who have played
Line Rider
. 150m people played Scrabulous. Habbo Hotel has 115m subscribers. Nintendogs, Brain Training and the like are still selling 1m units a week after a year or more. And WoW's one of the biggest of the big dogs - most other MMOs and AAA games struggle to hit 1m players.
Next, accessibility. 30% of people access the Net exclusively via a mobile device. 30% more access the Net via a mobile device at least 50% of the time. In other words, the computer is now a minority way to get to the Net, and its share is shrinking. Even within the computer space, there's a drive towards entry level machines. Although technology is improving, a smaller and smaller proportion of people have top end kit. Most people have low-cost machines. So when you design for the top graphics cards and powerful CPUs, you're designing for a smaller and smaller proportion of a shrinking market.
Then there's the learning curve. How long does it take to learn to play WoW? And play it well? And how long to learn to throw penguins into space with a rubber band? You've got to be pretty dedicated to even bother getting into something as rich as WoW. In fact, it's not just a game, it's a lifestyle choice, and most people don't actually want to devote their lives to a game.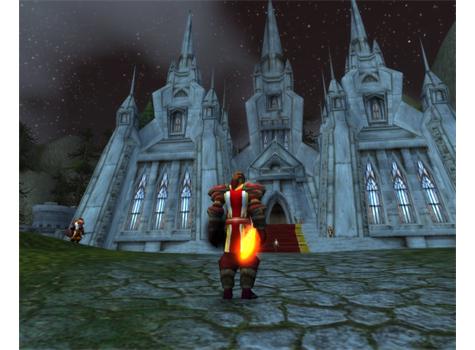 So sure, if you're a loyal WoW player, then WoW is the biggest thing in the world. Take a few steps back, look at the bigger picture, and it's really just a small niche.
This isn't an attack on Big Gaming. It drives innovation, it's hugely entertaining, and it lays down cultural benchmarks. It's a perspective shift. The entertainment world is now dominated by new forms of games. They may not be as good or as memorable as the Big Games, but that's where the money is, and where the majority of the people are. Are we, perhaps, seeing the beginning of the end of this branch of the art form?
Maybe what we should be looking out for is the Andrew Lloyd Webber of the game world. All the trappings of opera, but with plenty of tunes you can hum and mass appeal.